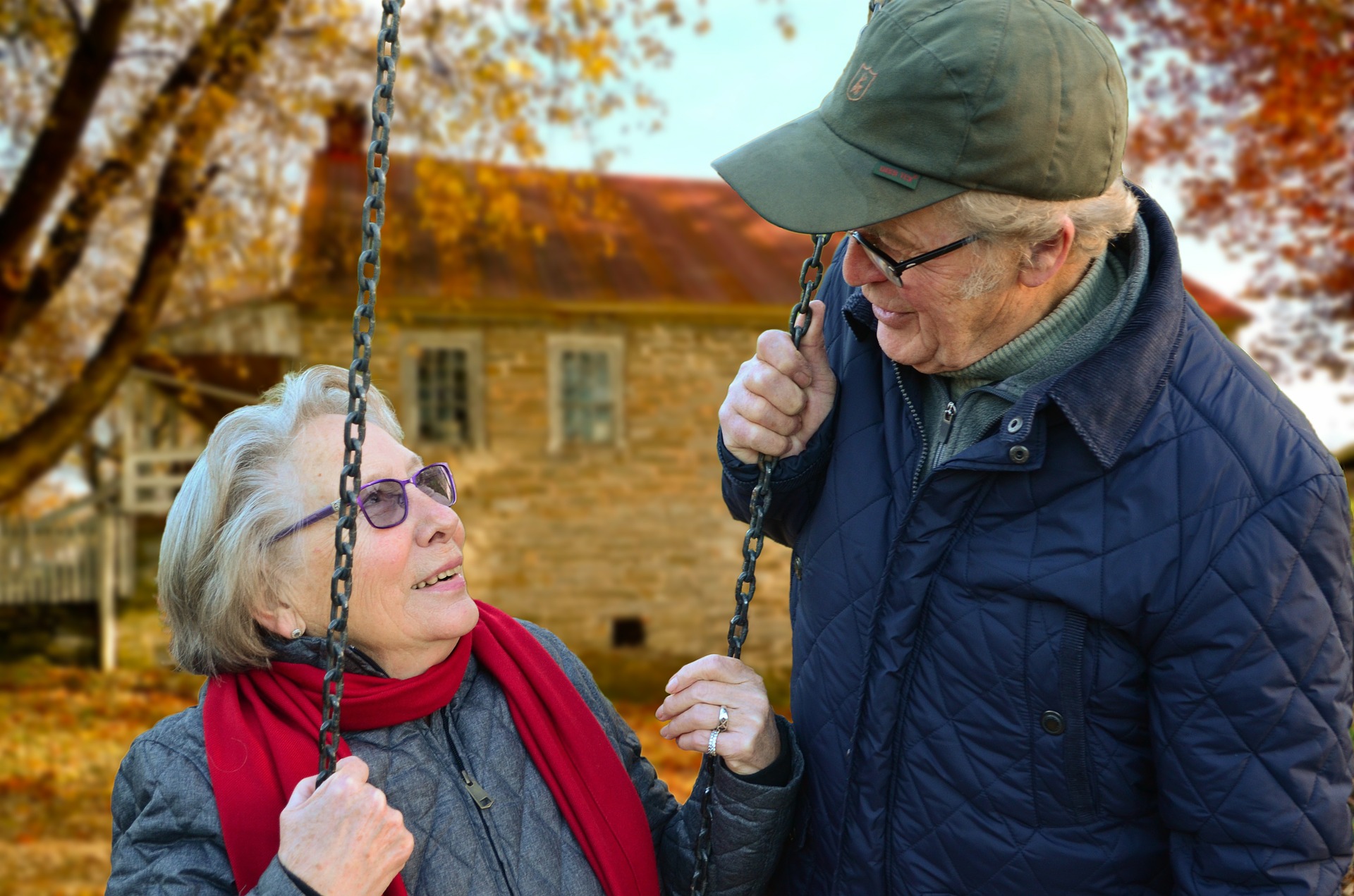 Image courtesy of Pixabay
Choosing the Right Home for Your Golden Years

Your golden years can be the best years of your life, especially if you can spend them in a home designed to keep you safe and healthy. If your current living space isn't ideal for the long haul, here are some tips for finding the right home for your future.

Safety
MoneyTalksNews indicates most of us prefer to stay home as we grow older. Aging can bring on special challenges, such as accessibility issues, cluttered and hard to navigate floors, and a home that is too large to clean and maintain. As the AARP points out, even if you don't suffer any particular medical issues, your body deteriorates with age and many of us lose flexibility and balance. Your safety at home becomes a top priority as you grow older.
Rightsizing
You have options on how you can achieve a safer and more manageable home. You can either declutter and modify an existing home or you can downsize into a smaller home. Whatever you decide, the main priorities in accessibility will be your kitchen and bathroom, and you should factor in costs if you need to make modifications. If you're opting to move, be sure to utilize my knowledge and expertise as an experienced realtor who serves the Dallas-Fort Worth and Houston areas.
Bathroom modifications
If you are currently experiencing accessibility issues, you will need to make changes right away. For instance, a bathroom remodel could include things like installing a curbless shower, grab bars, a wider door with no threshold, and a shower bench. Keep this in mind when you're considering the pros and cons of staying where you are and moving.
Kitchen conveniences
Changing up flooring can be key in the kitchen. Think in terms of smooth flooring that is easy on your joints, like vinyl, linoleum, wood or cork. Add seating and alter counter height for food prep and easy cleanup. Consider making things easier to see and reach, too. Install contrasting colors at counter edges to help you see where they end, which helps to avoid spills. Add lights under cabinets for better visibility, and add outlets which are easy to reach. Think in terms of keeping things at waist level; a microwave on your countertop is easier to load and unload than one over your range.
Throughout the home
Adding brighter lighting is an inexpensive way to make a home safer and more livable as you age. Smooth flooring and wide walkways and doors are also advisable, in case you are trying to navigate with a walker or wheelchair. Establish your main living areas on the ground floor. Outside, look for smooth sidewalks to the main entrance and add ramps if there are stairs involved.
Decluttering
In the course of downsizing, you will probably need to do some decluttering. Even if you are modifying an existing home, a more open, uncluttered and easier to navigate space will help you age in place. Decluttering can be difficult, so take your time. Experts suggest you divide items into three categories: keepers that will be organized and put away, items to donate to charity, and items that will be thrown away. If you struggle because you're attached to something, such as your beloved Aunt's china set or an inherited hat collection, choose a favorite piece to keep and eliminate the rest.
Moving
If you need further assistance with making smooth transitions, a senior move manager can help. These professionals are screened and trained specifically to help you through the entire process of moving, from organizing and downsizing to getting electricity and cable connected and trash pickup scheduled.
Aging in place
As you enter your golden years, it's important to find a home that will be a good fit as you age. By making good choices and either modifying an existing home or downsizing into an established one, you can make your future years the best ever.
Article provided by Gene Ramsey from DownsizingDad.com.